New IT Partnership
October 27, 2021
Since last June, SAI Actuarial Services has entrusted to its new partner, Epsilon, all its IT development and digital platform support needs.
Epsilon, a private firm jointly owned by SAI and its 3 founders, is also the 5th letter of the Greek alphabet which is, in mathematical literature, the symbol of belonging to a group. This company name was chosen deliberately after careful consideration as to Epsilon's place within a group sharing the same values which includes SAI, Epsilon and their respective clients.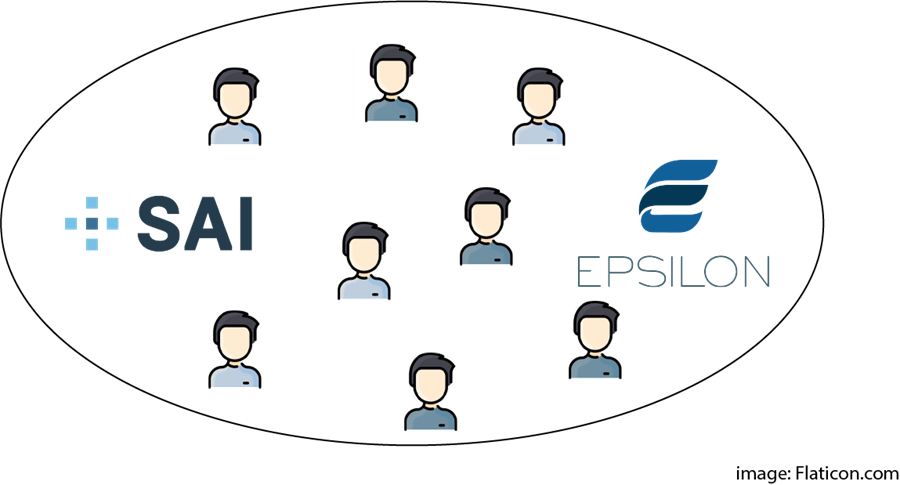 SAI is confident that its new partner will enable it to promote the sustainability of its technological solutions. Maxime Daigle, Jonatan Bouillon and Mathieu Richard, the 3 founders of Epsilon, form an experienced and reputable team which displays complementarity for the benefit of clients. They all have impressive accomplishments. The Epsilon team has recently grown and already serves several clients.
To explore how Epsilon can assist you, visit www.servicesepsilon.com, call 438-808-5840, email info@servicesepsilon.com, or speak with one of our consultants at 514-272-5570.